Building strategies that support your business goals
We create strategies and digital roadmaps that help you realize business objectives.
In order to experience success on the digital frontier, you need two things. The first is to define your purpose, and the second is to create a cohesive strategy on how to deliver that purpose to your audience.
At Firefuze, our team is dedicated to helping companies uncover a clear direction while ensuring your digital experiences align with your core business values and goals.
Our team is dedicated to helping you overcome challenges and traverse the competitive landscape by making data driven business decisions.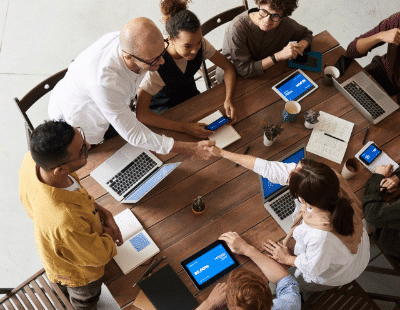 Connecting with the right people
Every business has goals. What are yours? Whether it's delivering leads, building communities, building a brand, or finding investors – We have the team in place to help you deliver on those goals.
With decades of experience, we take the time to get to know who you are, what you do, and why you do it. We can help you understand the challenges that stand in your way and provide opportunities for how to move forward to get your business going.
Data driven business decisions

Combining research and industry analysis, we can determine the best direction for you to move forward.

We apply our expertise in content, design, UX, advertising, and more to create an actionable strategy